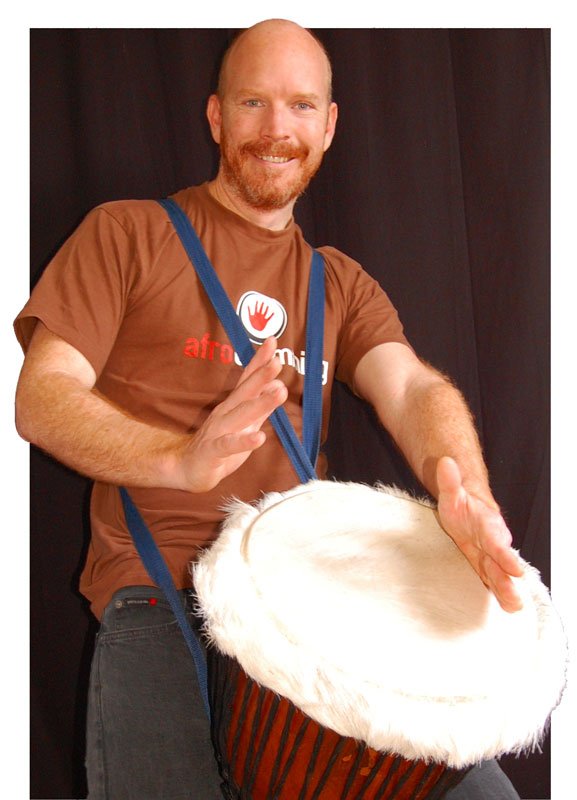 For the past 20 years Paton has worked as an African drumming and djembe teacher.
He started playing and performing on the djembe at the Drum Cafe in Cape Town, where he would teach nightly classes to groups of tourists.
His performances progressed to include team building, schools, private functions and large arenas.
While in Cape Town he performed over 1000 shows, including for South African president Thabo Mbeki and Archbishop Desmond Tutu.
Paton then moved to the UK where he continued to perform with Drum Cafe in their European branch.
In 2008 he started Afrodrumming, focusing on online djembe lessons, courses and his own drumming recordings.
To date, he has performed in South Africa, Denmark, England, Estonia, Italy, Finland, France, Greece, Hungary, Morocco, Namibia, Russia, Scotland, Spain, Turkey, United Arab Emirates, USA and Wales.
Buy Paton's African drumming album
Explore the rhythms of Africa with an album that ignites the power and irresistible sound of African drumming.
'African Drumming' is an album of 9 songs and rhythms that captures the djembe, bass drums and African voices in fiery displays of talent that will ignite your passion for traditional music.